ILIT-6
-
Method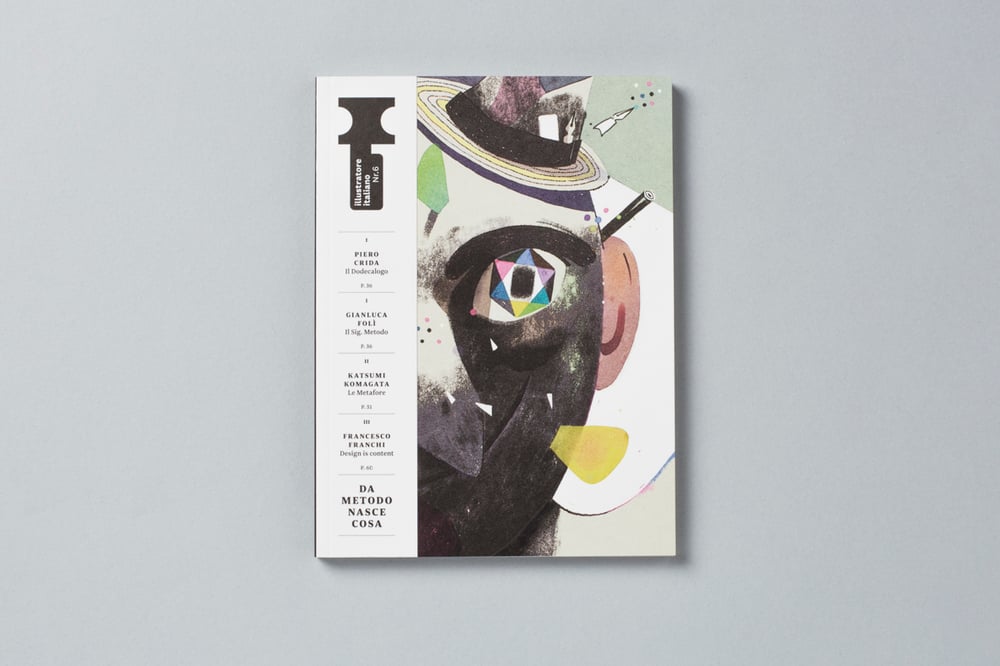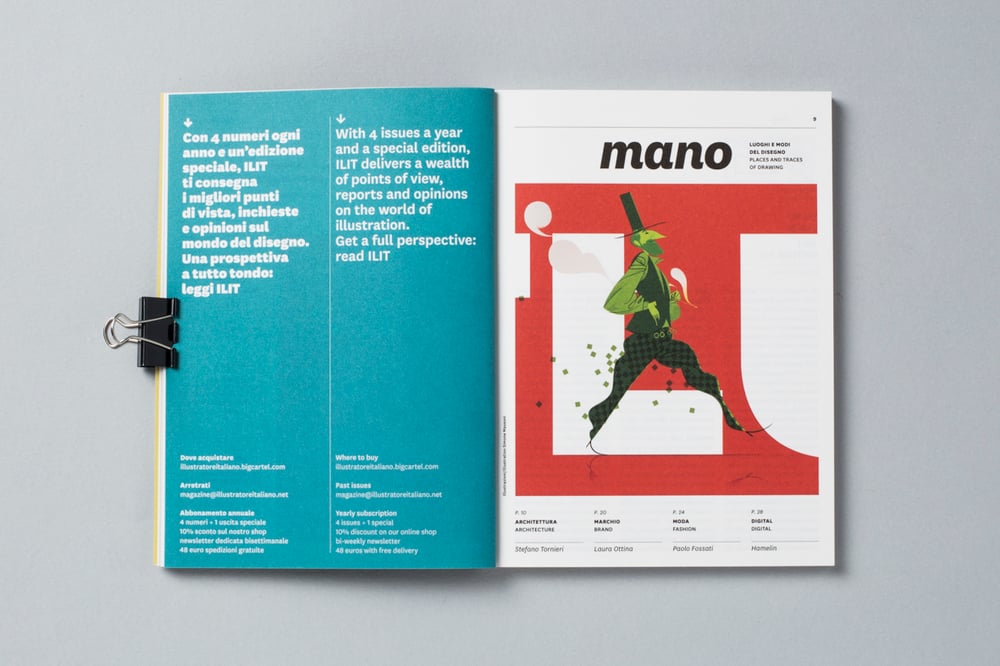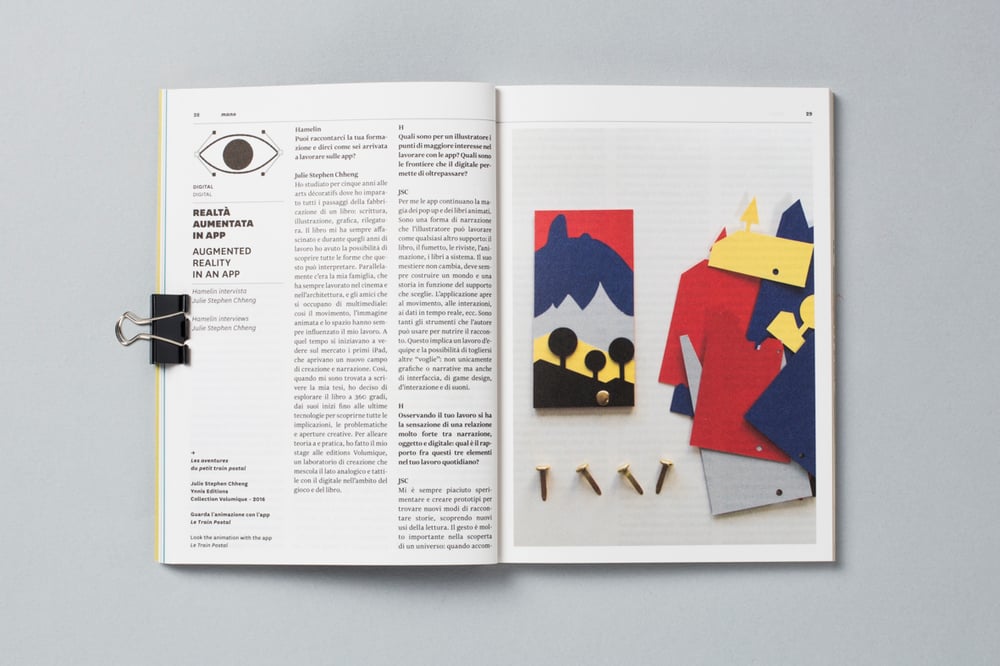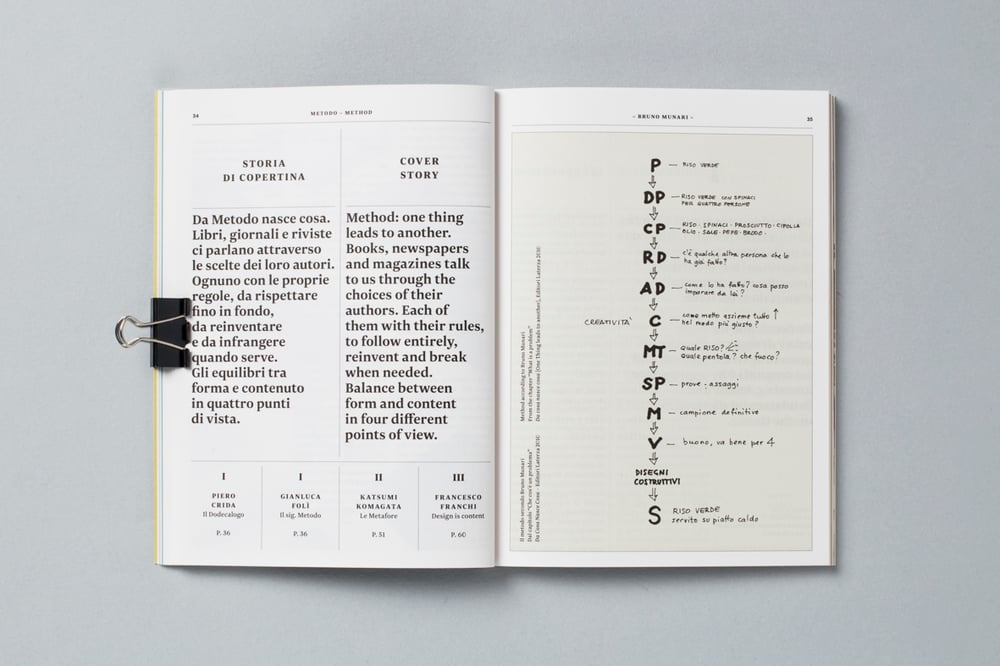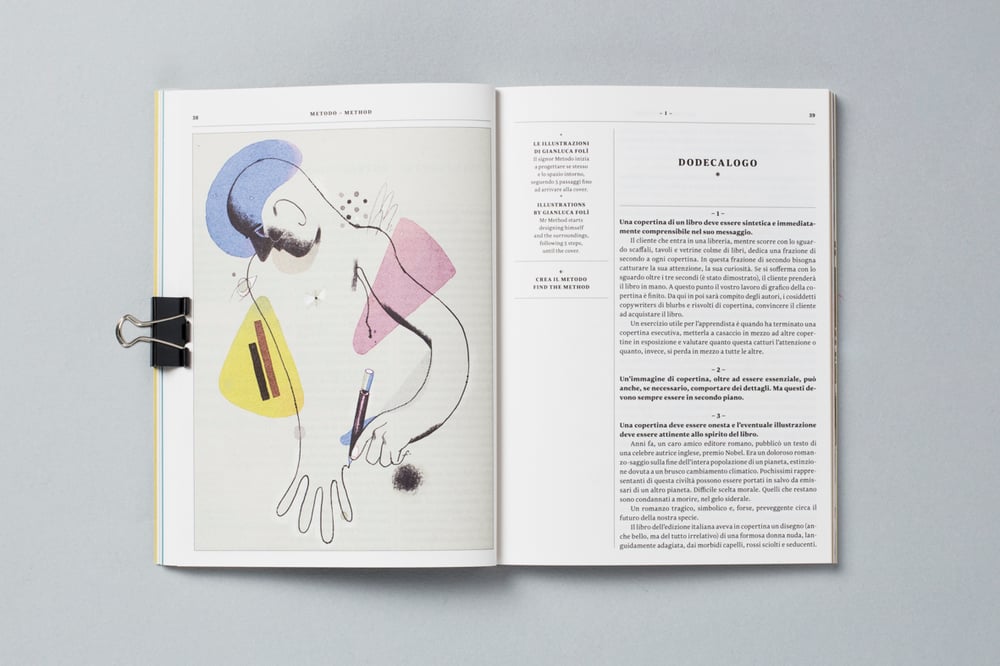 One thing leads to another. What is the meaning of method? In this issue Katsumi Komagata uses a metaphor: a coffee ground and a baseball ball unveil his philosophy with the same pragmatism that Piero Crida uses to find efficiency through curiosity, study and research of awareness. Francesco Franchi talks about design and editorial design as links between content and form, ethic and aesthetic, communication and information.
authors:
- Piero Crida
- Katsumi Komagata
- Francesco Franchi
- Giulia Mirandola
- Fumettologica
- Paolo Fossati
– Laura Ottina
– Hamelin
illustrators:
- Gianluca Folì
- Simone Massoni
- Tai Pera
- Marta Brunetti
- Elisabetta Benfatto
N.B. Fino al 25 aprile tutto il ricavato delle vendite online sarà devoluto alla Protezione Civile.